8 of the Most Beautiful Islands in Greece
When you plan a visit to Greece, it is important to consider all of the islands in your trip itinerary as well as any of the mainland of the country that you wish to explore. There are more islands surrounding Greece than you might be aware of and many more than hold secrets, natural beauty and more – all of which are definitely worth your time on your next trip.
Below we list 8 of the most beautiful islands throughout Greece that you could potentially visit for an entire week or two week holiday / vacation, OR you may want to try to spend some time organising a boat trip across to some of these during an already planned stay, instead.
Corfu
For Brits, Corfu is often known as the home to the Durrell family – their story and adventures still known to most of us today. This island is renowned for its natural beauty and environment. Based in the Ionian Sea on the northwest of Greece, the island is a mixture of French, British and Venetian influence and has a variety of monuments, buildings and relics that tell the story of the different rulers that spent their time here. 
Paros
This is the first island on our list in the stunning Aegean Sea and is the central hub point for what is known as the Cyclades islands.
This luxurious island is home to some of the most gorgeous beaches, including Kolimbithres which has become renowned for the unusual naturally occurring rock formations that have been sculpted here and the swimming caves that go hand in hand with this landscape. You will also find a lot of excellent hike locations as well as beaches, romantic restaurants, brilliant bars and cocktail experiences and more.
The most popular town is Parikia.
Naxos
Next door to Paros is Naxos! Separated by a channel which has become renowned for water sports and adventure, Naxos is also in the Aegean Sea and a member of the Cyclades. Known as the childhood home of Zeus, the king of the Greek Gods according to Greek mythology, this island is particular fertile and green in comparison to some of the others on this list. It is also much more mountainous, with many a hill top secret or ruin to discover, perfect for explorers and adventurers.
Rhodes
The largest and most famous of the Greek islands in the Dodecanese group and also the capital of the islands as a collective! Steeped in history, religion, mythology, legend and more, you will find museums and ruins that hold all of this information and locals who each have their stories to tell.
While the island is large, it is still possible to explore much of it if you stay here for a week or so. We definitely recommend making time to see Rhodes in its entirety and staying here as part of a longer trip or even making it your whole holiday – there is a lot to do.
The most popular towns include the city of Rhodes, Faliraki and Lindos.  
Santorini
Another of the stunning members of the Cyclades islands centred in the blue, Aegean Sea. In the 16th Century BC, the entire island was devastated by a volcanic eruption – evidence of which is still visible in the way the landscape is shaped today and the beaches which are made up of red, black and white lava/volcanic pebbles rather than sand. In terms of the modern settlement there now, you will be able to see whitewashed houses – typical of Greece.
Popular towns to visit include Fira and Oia.
Mykonos
This island may sit in the quiet and sleepy Cyclades group, but it is anything but that – especially during peak season. Much more famous for its party atmosphere in the summer, you can find beaches lined with bars, dance clubs and world famous DJs! There is still a lot of history to explore on Mykonos and many chose to travel here out of season to see landmarks such as the 16th century windmills that watch over the town.
Milos
Just north of Crete, this is yet another of the beautiful Aegean Sea secrets. Milos is most famous for its beaches but also its rich history, including stories of the Venus de Milo. There are also tales of pirates, which still echo through the caves and across the dazzling, colourful cliffs. The rocks and natural surroundings make Milos truly unique.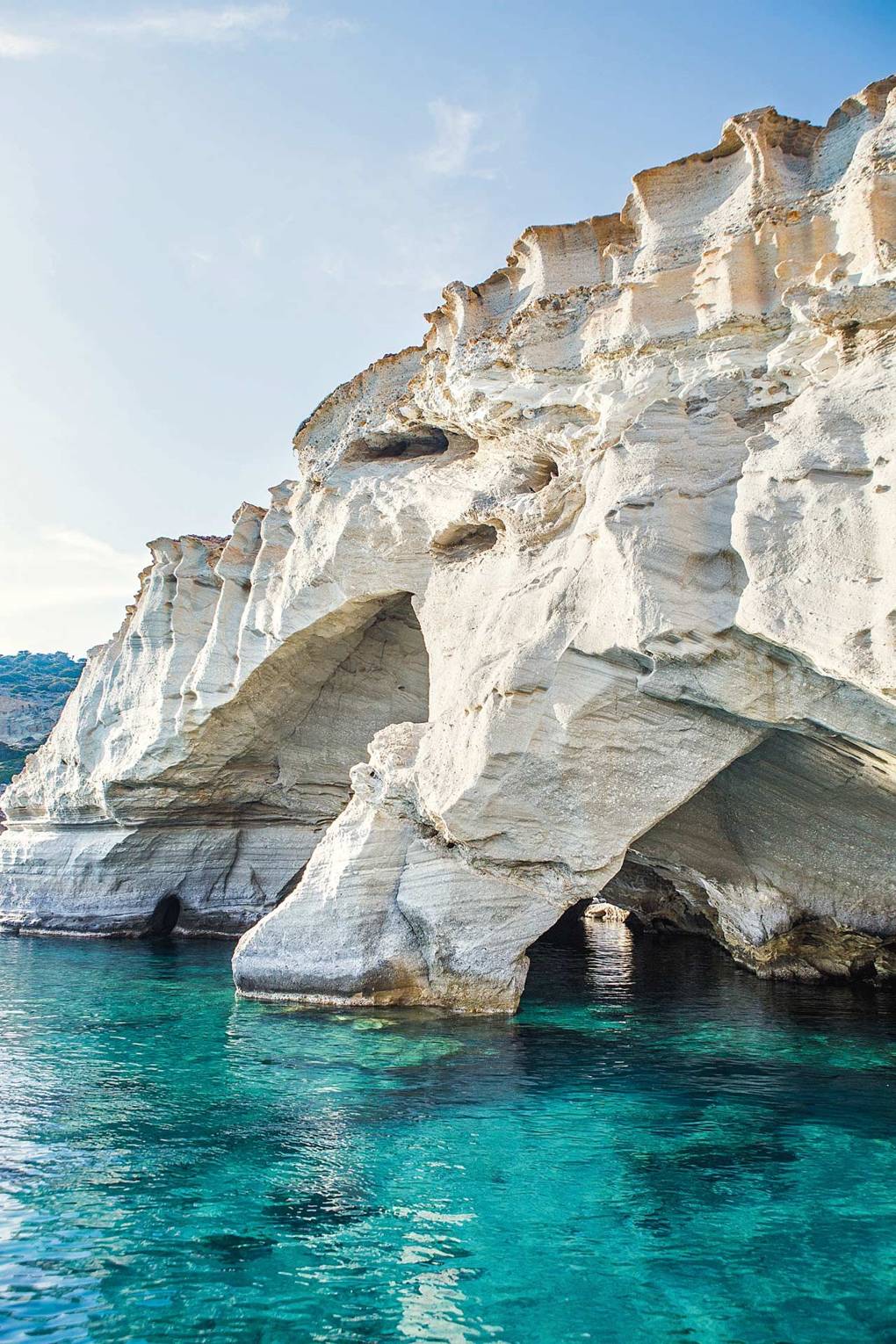 Zakynthos
Zakynthos, AKA to many Brits as Zante, is a Greek island in the Ionian Sea with a very popular party vibe. Although many flock to the island for swimming, water sports and relaxing, there certainly is a summer party strip in the region of Laganas available for those who love to dance. Day trips also include visits to turtle beaches, sandy coves and shipwrecks from the 80s!
Let us know where you decide to go next – there's lots to discover in these beautiful islands of Greece!